Bed and Snow Sierra Nevada Apartments
Wi-Fi, parking, ski passes, equipment rental and next to the gondola lifts.
Apartments in
Sierra Nevada
We have flats for all your needs, from studios to complete flats for up to 6 to 8 people.
another available apartments
We have everything you need for your ski holidays in Sierra Nevada. Ski passes, equipment hire and ski and snowboard lessons.
Plan ahead and tell us what you need. We will have it ready for your arrival or delivered to your flat / hotel at no extra cost.
ADVANTAGES OF BOOKING
ON OUR WEBSITE
SAVE booking directly with us, at least 10%
cheaper than Booking.com, Airbnb or other platforms,
if you can't find it ask our team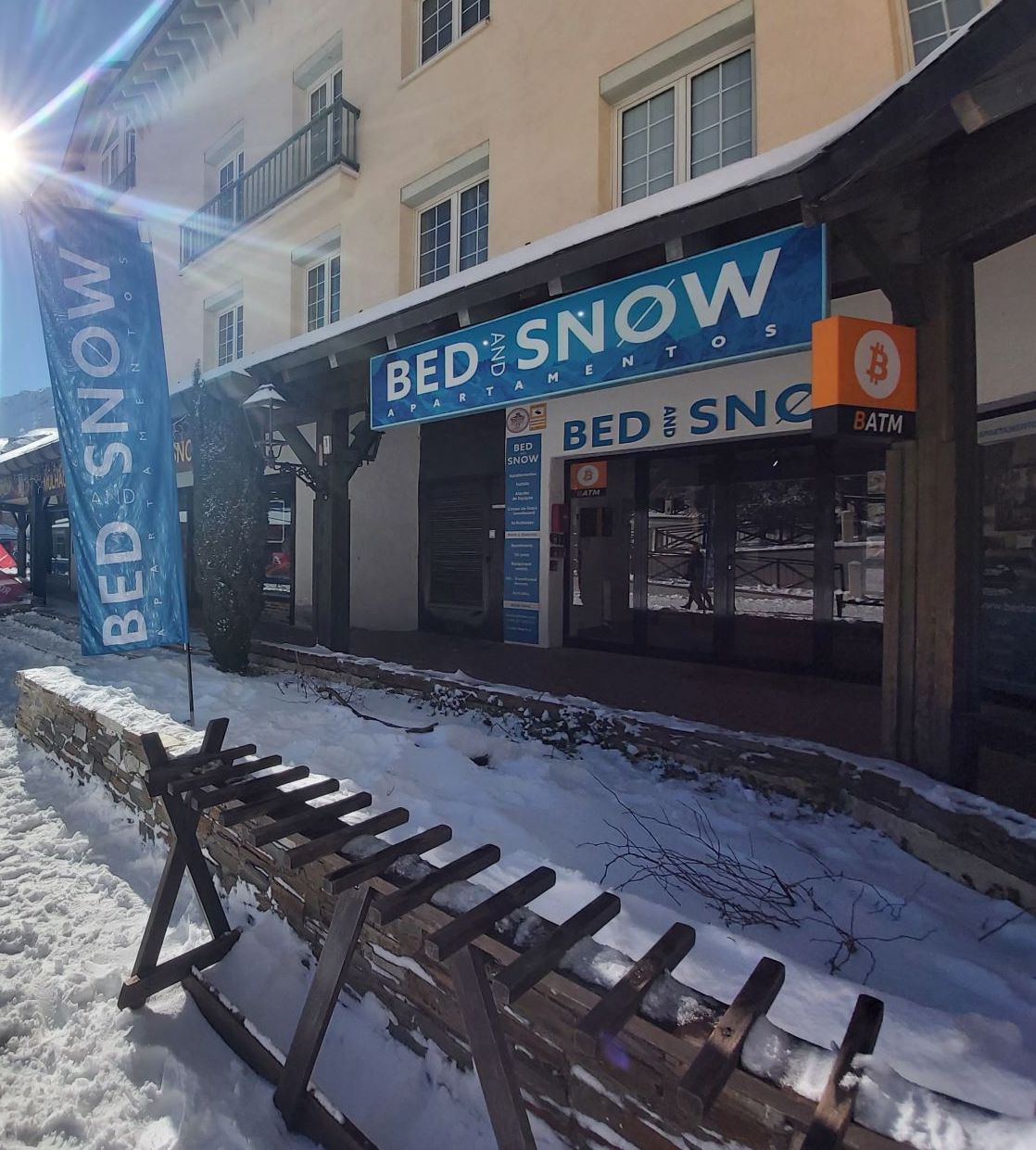 As specialists in ski accommodation and services, Bed and Snow has been preparing the best snow trips since 2016 in ski resorts in Spain, Andorra and the Pyrenees. Based in Sierra Nevada, we have the widest range of flats in the best location in the ski resort.
Located just a few metres from the ski lifts / gondola lifts at Plaza de Pradollano and Plaza de Andalucía, our exclusive flats are fully equipped to make your holiday a real dream come true.
If you are looking for a flat in Sierra Nevada, book with Bed and Snow. We assure you that they will meet your expectations. If what you need is the management of your flat, contact the leading company in the resort, just call us.
Thanks to our great team you will always have the opportunity to organise your holiday with us and also to book your ski pass, ski equipment or ski or snowboard lessons in advance so that you will find them ready for your arrival.
We have studio flats, 1 bedroom flats, 2 bedroom flats and even 3 bedroom apartments with a maximum capacity of 10 people.
What sets us apart from the rest is the quality of the flats and their perfect location. All our flats are less than 50 metres from the resort's two main cable cars. In addition, all the flats have free Wi-Fi, reserved parking and your pet is welcome.
Visit our website, browse through it and if you have any questions please contact us. At Bed and Snow, you come first.
Lo mejor es la amplitud del apartamento y la ubicación. La limpieza también muy bien.
La ubicación y el trato del personal.
Nos atendieron de maravilla, muy amables y siempre disponibles. El apartamento está en el centro de Pradollano al lado de los…
La ubicación. Baños amplios y nuevos. Apartamento amplio y cocina totalmente equipada.
Las camas comodísimas, limpieza excelente, ubicación excelente, situación del apartamento en el centro de Pradollano.
Apartamento muy acogedor y con los servicios necesarios para pasar unos días en Sierra Nevada. Lo mejor, su ubicación.
La ubicación junto a remonte. El trato fantástico. Muy muy limpio.
La ubicación, inmejorable. En la misma plaza donde se recogen los forfaits, donde están los bares con mejores vistas,
Muy bonito y acogedor, situado en la misma plaza de Andalucía.
El procedimiento de entrada fue muy sencillo, y estuvieron siempre muy pendientes.
El apartamento muy bueno y la atención recibida aun mejor. Lo que mas nos ha gustado ha sido el trato y la agilidad para solventar los problemas.
Antes de llegar te explican todo perfectamente para cumplir los protocolos del COVID y que no hubiera contacto.
Hemos pasado una estancia muy agradable en el Edificio Dornajo, muy bien localizado en la plaza de la estación de esquí. La limpieza estaba perfecta.
La situación y estado inmejorable del apartamento y el trato con la agencia.
Excelente situación de un piso amplio y bien equipado. Las camas eran cómodas y todo estaba nuevo y muy limpio. La atención fue excepcional
La ubicación y el trato del personal.
Personal fantástico. Apartamento limpio y cuidado. Muy acogedor. Acerté plenamente con la reserva.
La chica que nos dio las llaves es muy amable y servicial. El apartamento está en pleno centro, cerca de bares y remontes. Tiene de todo.
Amabilidad del personal, localización excepcional, muy bien insonorizada (hay un bar justo debajo y no se oye un alma).